The Influence of the Rise of E-sport Games on Game Accessories
Views:8 Author:YouSound Publish Time: 2020-06-18 Origin:YouSound Site
We all know the E-sport market is more popular in this few year.
The popularity of e-sports games and video games has also been loved by many players, and it has also led to the rise of gaming accessories.
What is the connection between e-sports games and game accessories, the following uses a video game of Fortnite to briefly introduce the relationship between them.
Fortnite became a worldwide phenomenon last year, permeating the mainstream media and creating a large pool of new Game Enthusiasts. The game's success trickled into peripheral revenues, which enjoyed a massive spike. This happened because:
· Headsets can help Fortnite players hear their competitors' footsteps, making it easier to locate the enemy, and aid in-team communication.
· Many people play Fortnite on PC, and these gamers' performance is also enhanced by gaming keyboards, mice, and peripherals.
· Plenty of Fortnite gamers watch game streams and esports—content that features sponsorships and ads from peripheral companies, contributing to revenues.
We can see from the data in the figure,almost three-quarters of the Fortnite gamers currently own a gaming headset (vs 51% of all gamers researched), while 53% of Fortnite gamers intend to buy a headset soon (vs. 40% of all gamers).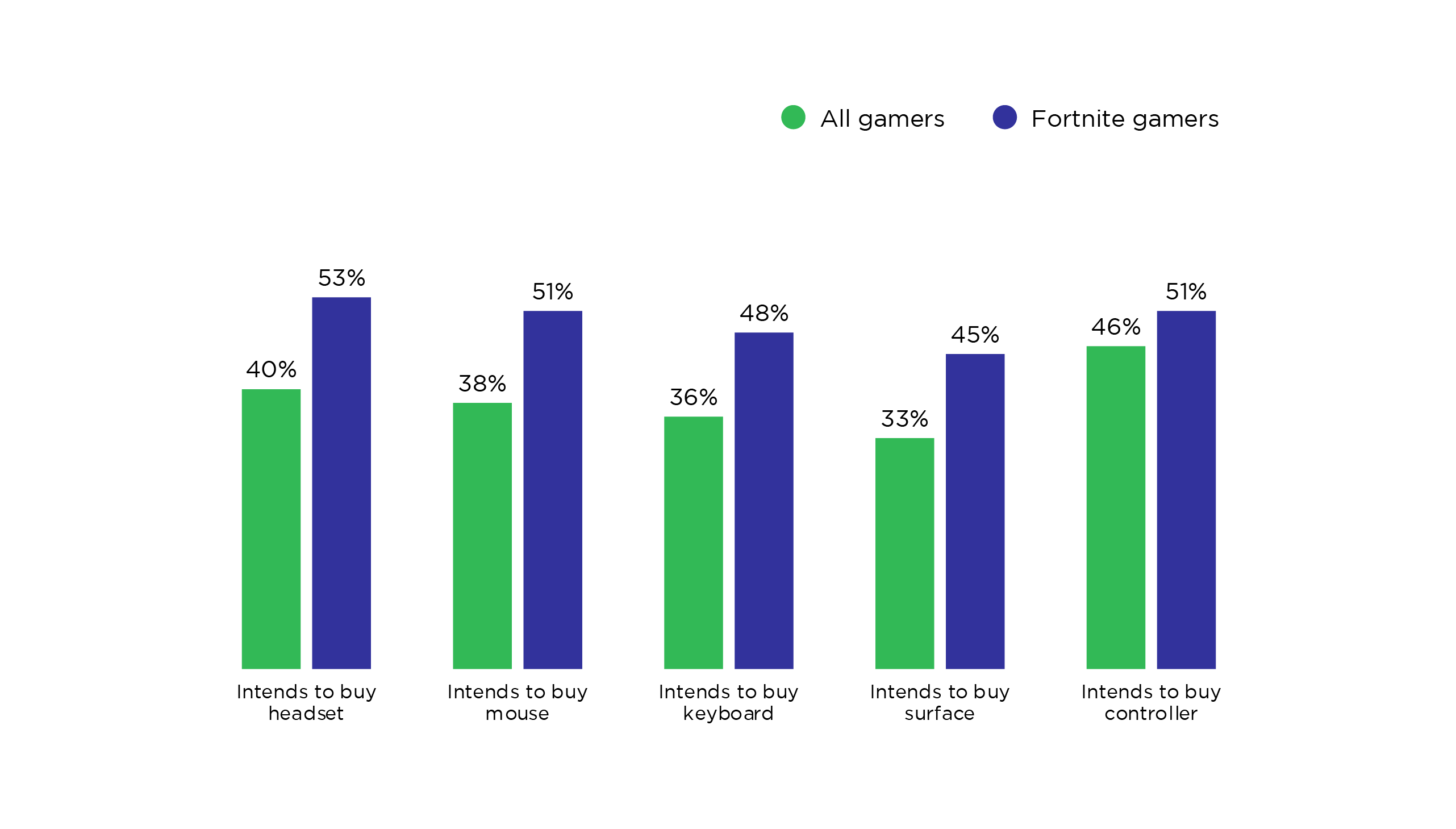 While most of these gamers bought budget headsets originally, they have upped their budget for their next headset purchases. Around 55% of Fortnite gamers are now looking to buy a mid-tier headset or above (A budget of $100+).

We expect that these peripheral purchases will happen in 2020 and beyond, increasing headset revenues back above those generated in 2018. Needless to say, this presents a massive opportunity for gaming peripheral companies.
Obery Yuan

Dongguan YouSound Electronics Co., Ltd.
+86 18926823082
obery@you-sound.com